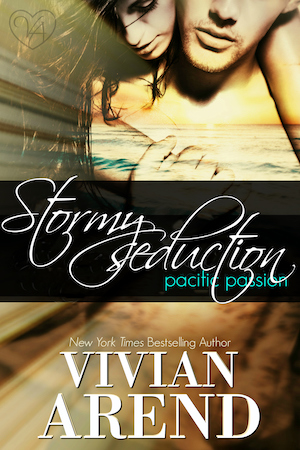 Book 2: Pacific Passion Series
Currently available for a limited time on Kindle Unlimited
Sensual water shifters meet volatile air shifters—there's a storm coming. 
As morning-afters go, this one is looking pretty bright. Both air shifter Laurin Marshal and water shifter/shaman Matthew Jentry are aware, though, that trouble won't be long in coming. And they're right—before they've barely begun to work out the details of their mystical bond, the People of the Air find them to challenge Laurin's right to choose Matt as her mate.
Fending off Laurin's would-be suitors is easier than Matt anticipated, but there's another dilemma still to face. His own people. Laurin is just beginning to trust that his heart and body are completely hers, a radical change after she's spent the past two years alone and on the run. What will happen when his skittish, innocent partner encounters the playful, sensual—even lusty—ways of the Otter Clan?
Especially since they are arriving at the peak of the traditional summer solstice fertility rituals. And tradition demands they be the main attraction…
Warning: Incoming extreme passion yielding one otherworldly adventure. Don't let the book length fool you—there's enough heat in this story to challenge global warming. Four plus two equals one ceremony so explosive it may throw the earth off its axis.