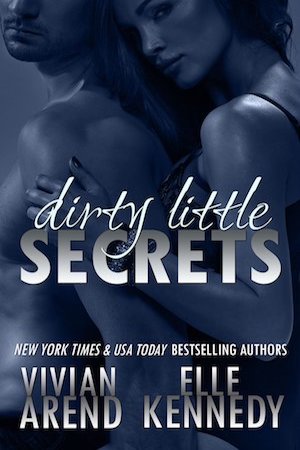 Book 4: DreamMakers Series
Who's it about?
Gillian and Chase for sure. Maybe others as well… THINGS ARE HAPPENING!! lol.
When will it be out?
We're not sure… Life, the universe, and everything happened, so we had to put writing DLS on hold. We've been missing the fun, though, so we're adding it back to our calendar!
(But for now, you'll have to dive into other books we've written for excitement and fun. Check out Elle's Killer Instincts series, and Off Campus. They're both awesome!!!)
When will it be out?
We'll post here as soon as we know for sure.
Can I Preorder this book?
Maybe? If there are live buy links, they're on this page. Once we have them, we'll put them up, but if you want to be sure not to miss DIRTY LITTLE SECRETS, what you can get is…see next item!!
Release Day Announcement Email
Want to get poked when DIRTY LITTLE SECRETS is available but don't want to join my regular newsletter list? I'll mail out a one-time-only announcement with buy-links for all vendors as soon as it goes on sale! This is a release day ONLY announcement. Sign up HERE.