Coming Soon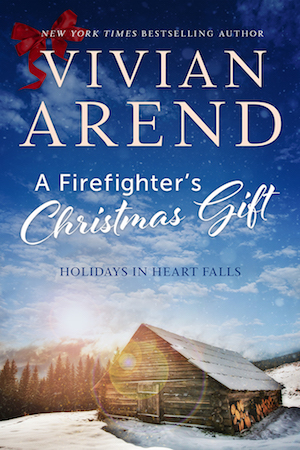 A Firefighter's Christmas Gift
Holidays in Heart Falls
SEPTEMBER 11, 2018
This firefighter has the perfect gift for a single mom and her little girl—if they'll take him.
A holiday story from New York Times bestselling author Vivian Arend.
When a fire leaves Hanna Lane and her daughter Crissy homeless, Brad Ford offers them shelter at his family's homestead. Crissy insists they've moved in with Santa. Hanna's not sure how she keeps ending up under the mistletoe with Brad.  And Brad? He's hoping for the best Christmas gift of all…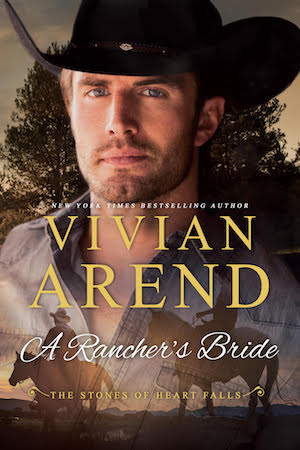 A Rancher's Bride
The Stones of Heart Falls
NOVEMBER 20, 2018
With Silver Stone ranch teetering on the brink of disaster, Luke Stone can't screw up this opportunity. He has to attend the gala of the year—and Kelli James is the perfect person to haul along with him. While the realization he's basically signed her up to play the part of the perfect rancher's bride-to-be is a shock, it might be the best mistake of his life—if Kelli doesn't kill him first.
---
And more...
Other books in the works. Publication dates TBA, and the series titles aren't set in stone, just something to guide me as I set up books:
The Colemans of Heart Falls
The Cowgirl's Forever Love
Six Pack Ranch
Rocky Mountain Forever
Takhini Shifters
Queen of the North (lynx & bear)
My Bear Scoundrel (bear & secret)
Plus…
A mystery or three. Seriously.
Jack Of All Trades Mysteries
Jack on the Rocks
Jack of Hearts
Hit the Road Jack