Blog
Nicole here, it's Wednesday and I have a fun travel picture to share with you. Vivian sent me the picture from her current vacation spot. Talk about a little slice of paradise! <3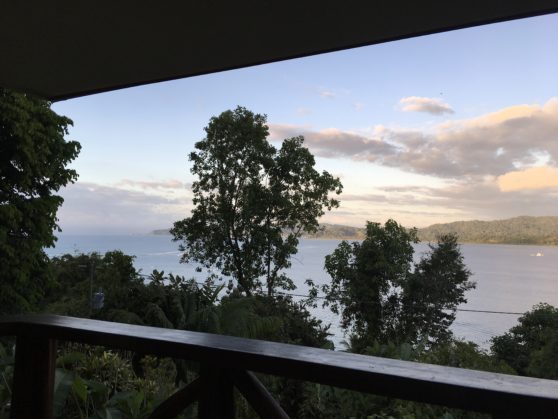 Do you love small town contemporary romance? How about a friends to lovers story, or even a pregnancy book? If so, you should pick up a copy of TURN IT UP!

She's looking for her heart's desire. He's ready to give it to her.

Maxwell Turner Junior has led a charmed life. His easy-going manner and higher than average smarts usually get him what he wants—with one exception. Natasha Bellingham has resisted him for far too long. She may be ten years older, but so what? He's plenty old enough to know they belong together. Now all he has to do is convince her.

Natasha's love life has degenerated into a series of bad clichés. Her biological clock is ticking—loudly. As a proven architect with her own company, she's financially ready for a baby. Who says she needs a permanent man in her life for that? She just needs a "donation".

When Max discovers Natasha's plans include artificial insemination, he's outraged. She wants to get pregnant? No problem. He's more than willing to volunteer—no turkey basters involved.

But there's one non-negotiable clause: He wants forever. And he intends to do everything in his power—fair and unfair—to make it happen.
Purchase:
Kobo | iBooks US | iBooks UK | iBooks CA | GooglePlay | Amazon US | Amazon UK | Amazon CA| Barnes & Noble
I have a new travel picture from Viv's many adventures. Here is a snapshot of a flower market in Berlin. So beautiful!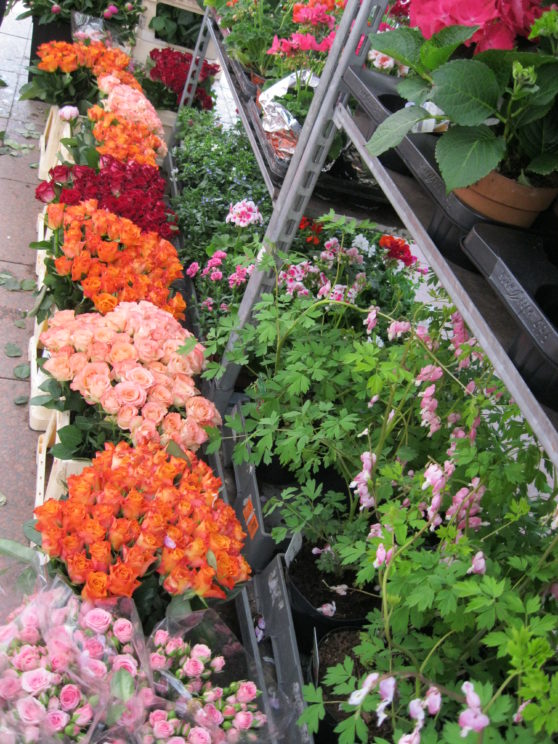 Today is the release day for WILD PRINCE! Get your copy of this fun and sexy story about a thief, a mystery, and fated mates.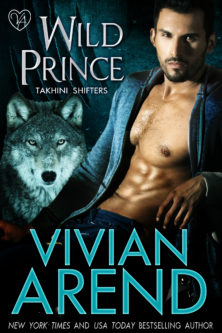 Purchase:
Kobo | Barnes & Noble | iBooks US| iBooks UK | iBooks CA | Amazon US | Amazon UK | Amazon CA
Excerpt:
She looked him over slowly, considering her next move.
His face had that classic movie-star structure. Dark brows, haunted expression, as if he was thinking deep thoughts regarding how to save the world. His solid muscular body was thick in all the right spots, like his biceps and chest, narrowing in at the waist to trim hips, and she really wanted to slip her hands into his back pockets before rubbing herself all over him.
If she had a type, he was it.
A layer of scruff covered his chin, and she was tempted to reach over to see if it was soft or scratchy—she hadn't met many shifters with facial hair.
Intriguing.
He backed up slightly. "What're you doing?"
Oops. She had moved forward on the hard, wooden seat, one hand lifted toward his face. It was too much fun to resist. "Wait. You have something right here…"
Her palm ghosted over his chin and cheek. Hmm, interesting. A combination of scratchy and soft. She wondered what it would feel like if he rubbed it over her skin—especially between her legs. She hummed in approval at the naughty thoughts.
He scrambled backward, the chair falling behind him as he shot to his feet. "Don't do that."
The sharp cut of pain in her chest was unfamiliar, and strong. Being underestimated she was used to.
Being run away from as if she were some kind of monster?
Dani fought back with sarcasm, folding her arms before she could stop herself. "I wanted to see what it felt like. I wasn't going to hurt you."
"Of course you weren't. You're a sweet, innocent girl—you can't hurt me."
Fury struck out of left field. Sweet and innocent?
Fuck. Him.
Dani shot to her feet. "You take that back."
Confusion twisted his face. "You can hurt me?"
She wanted to stomp her foot, but wouldn't, because—obvious reasons.
FEATURE FRIDAY: WOLF SIGNS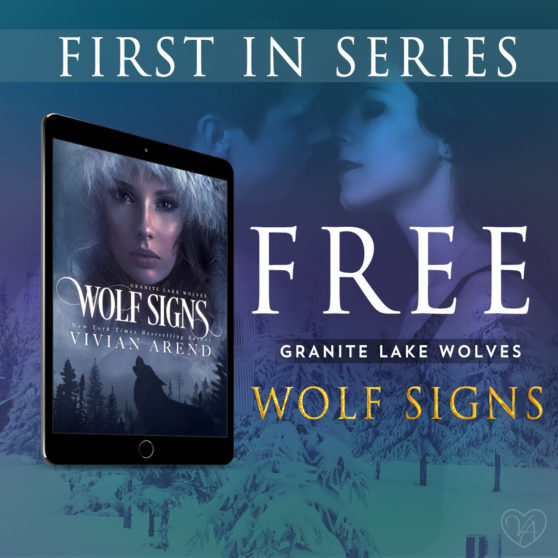 WOLF SIGNS has been discounted to FREE for an extended time. Try the first in the Granite Lake Wolves series now for FREE!
Talk about getting your signals crossed…
When her brother cancels their backcountry ski trip, Robyn Maxwell takes it in stride. The fact she's deaf doesn't make her survival skills any weaker, and she's been craving the chance to escape into the Yukon wilderness. Only the sexy beast of a man she bumps into at the cabin starts cravings of another kind, setting her hormones raging as well as raising strange questions about wolves, and mates, and pack challenges.
All wilderness guide Keil Lynus wanted was a nice quiet retreat before challenging for the Alpha position of his Alaskan pack. He wasn't planning on meeting his destined mate, or finding out she's not aware she has the genes of a wolf. Between dealing with his accident-prone younger brother, a deaf mate with an attitude and an impending duel to the death, his week—and his bed—is suddenly full.
Far from the relaxing getaway any of them had in mind…
Warning: Gives a whole new meaning to the phrase "talking with your hands". Includes dangerous use of sarcasm and hot nookie in a remote wilderness sauna.
PURCHASE:
Kobo | iBooks US | iBooks UK | iBooks CA | GooglePlay |  Amazon US | Amazon UK | Amazon CA| Barnes & Noble